Products
Claroflex® Full Vision
| Stackable Frameless Glazing System |
Unobstructed Vision. Spectacular Views.
Claroflex Full Vision is the premier frameless glazing system in the market. The system has no vertical frames or hardware between panels making it perfect for those looking to maximize views from their home, office or shop front. With no wheels or bearings, it is practically maintenance free!
Configuration:
Aluminium Main Top & Bottom Track

Glass Door Panels with Top and Bottom Clamps

304 Stainless Steel Hinges

Side Lock

Clip Seals (To cover gaps between the glass panels)
Features:
Weight transmitted to the floor without bearings

Surface mounted or sunken bottom tracks.

Panels move through corners between 90º and 270º.

End caps for panel profiles

Finishings: Anodized, lacquered and wood-like coatings.
Usage:
Balcony Glazing

Room/Office Partitions

Balcony Doors

Shopfron

ts

Patio / Roof Terrace

Restaurants
Glass Options:
10mm Clear Tempered Glass

9.52mm

Laminated Tempered Glass
Further Customizations:
Tinted glass is available upon request

Customize the system with your desired colors for the main track and panel clamps​
Other Information:
Also available in many other configurations

Additional wall or ceiling works may be required to bridge gaps for uneven surfaces

Test Certificates: Claroflex Full Vision has achieved European CE certification for the following test standards:

UNE-EN 1026:2017. Windows & doors. Air Permeability

UNE-EN 1027:2017. Windows & doors. Water tightness

UNE-EN 12211:2017. Windows & doors. Resistance to wind load

Claroflex Full Vision achieves 95% water tightness performance. It is not a replacement for aluminium windows. Some water leakage may be inevitable under certain conditions.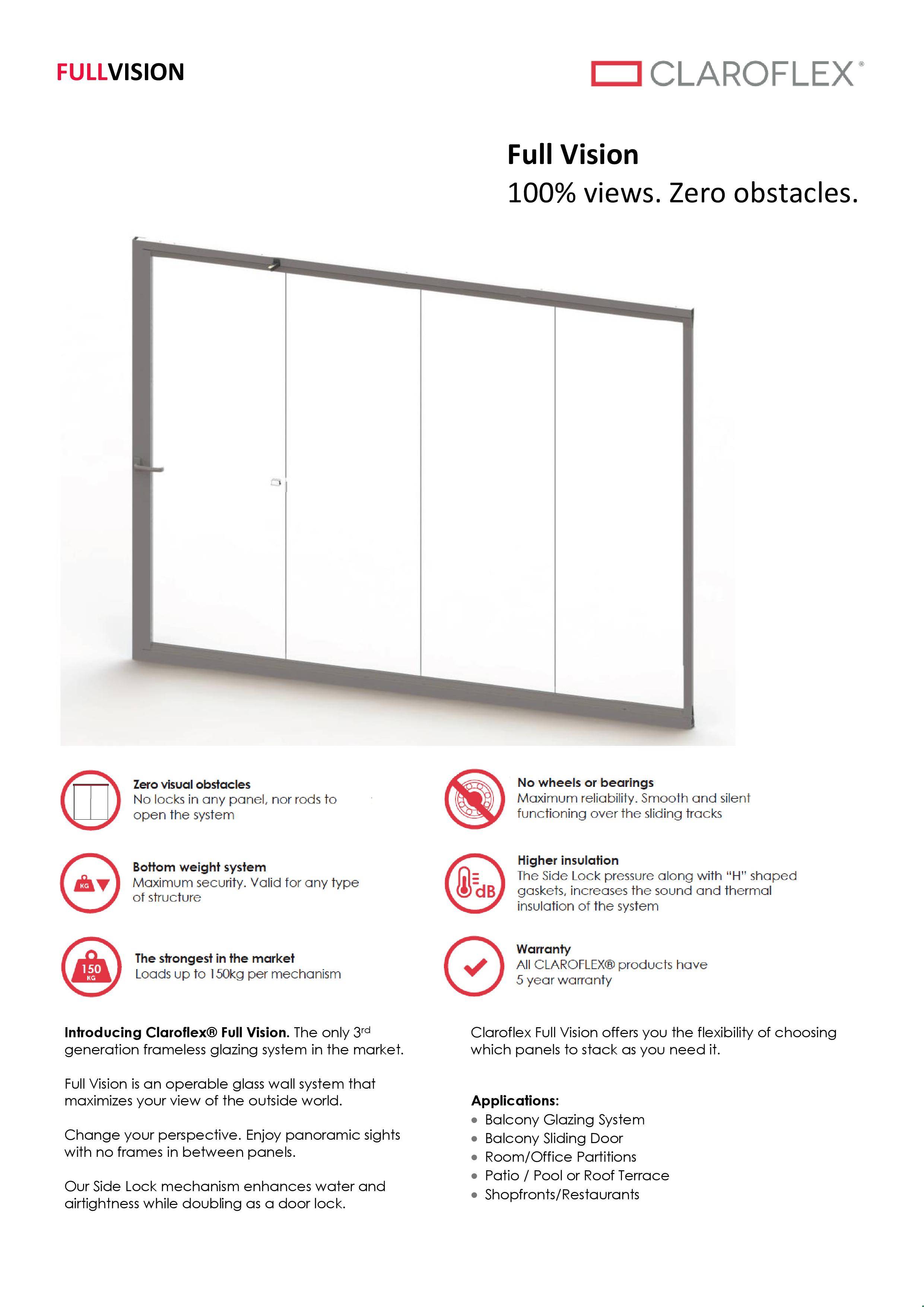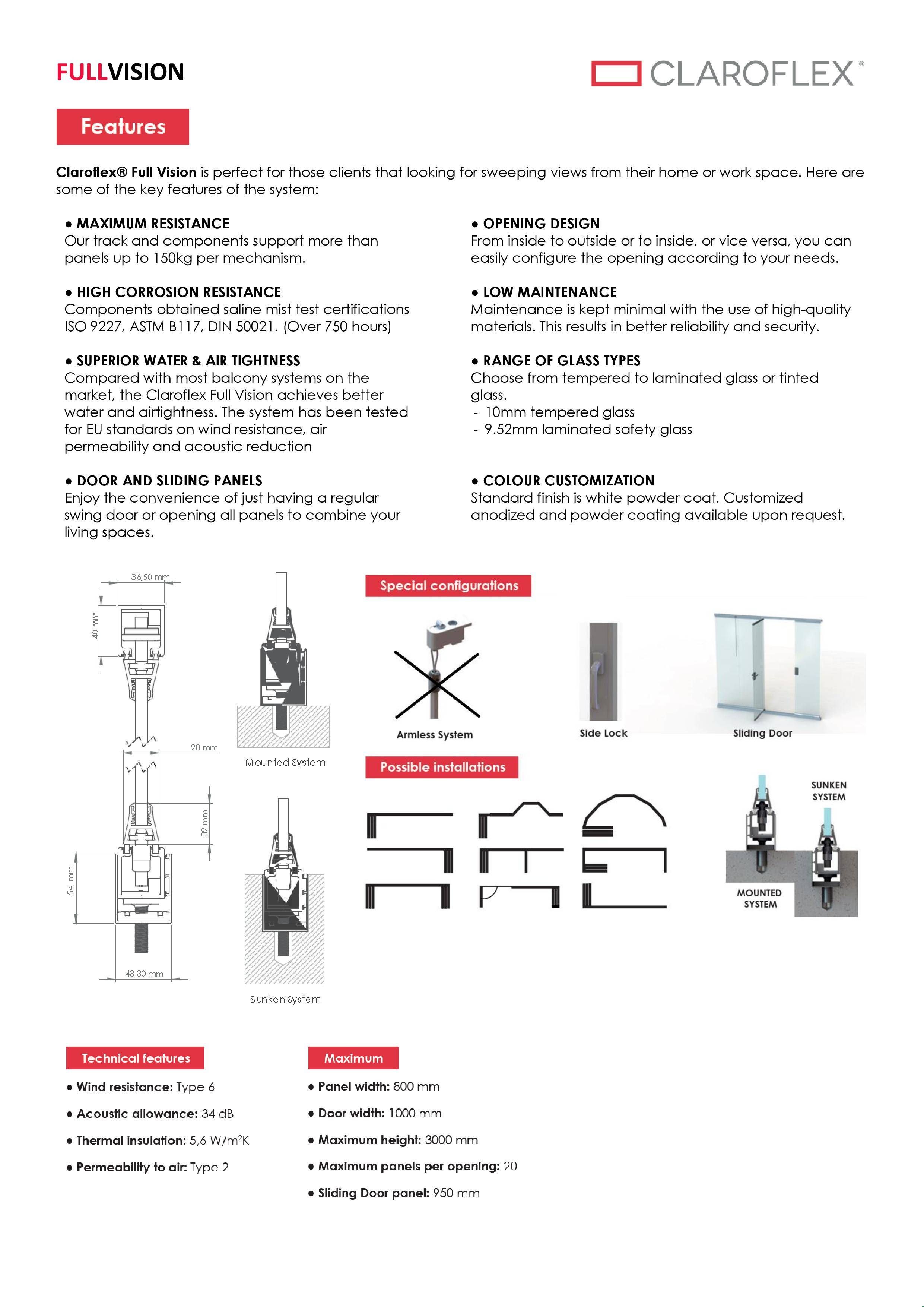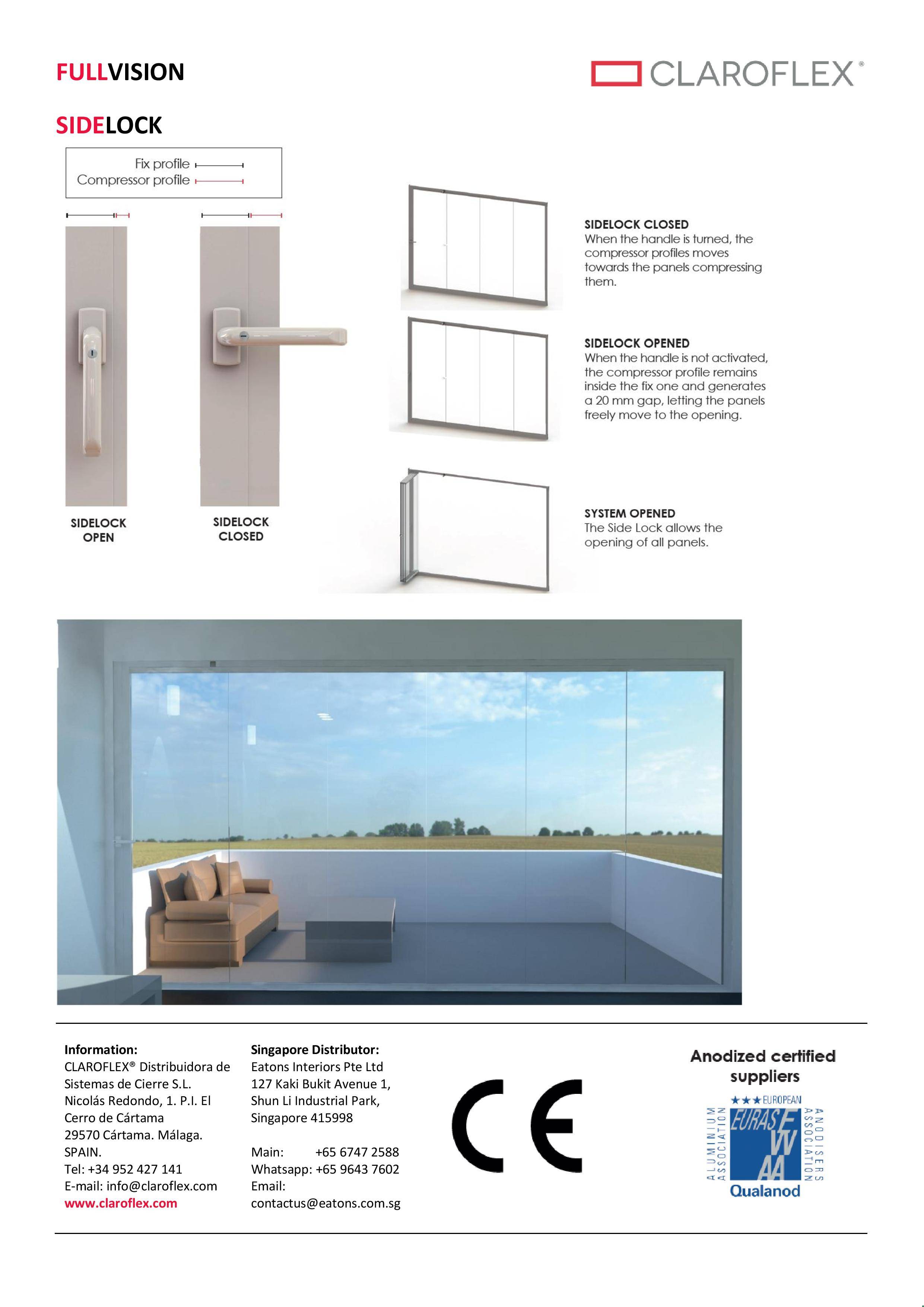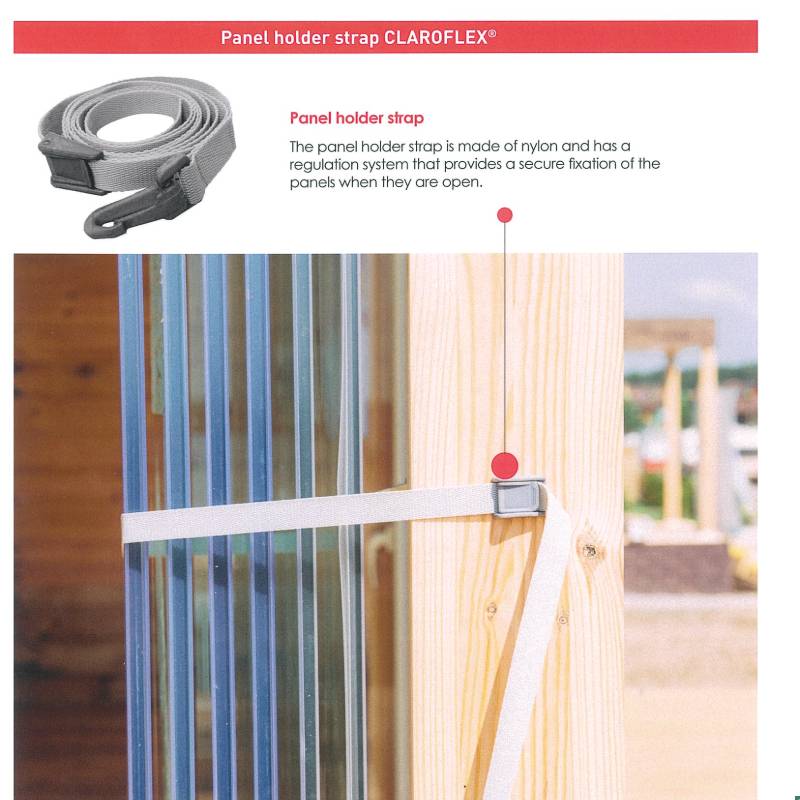 Quotation Request Form
Alternatively, please fill up the Enquiry Form below with the approximate dimension(s) of the product under 'Job Description'.
OOPS! WE ARE OUT OF STOCK.
Please leave your email and we will notify you once it's back in stock.
Enquiry Form
Please fill up the following form and attach images/videos (Up to10mb) for us to provide you a quotation. Site photos and/or floor plans are especially helpful.